3 December 2016: Hamiltonian Cycles!
Find a path that starts from the castle and visits each character once, but cannot use any road more than once.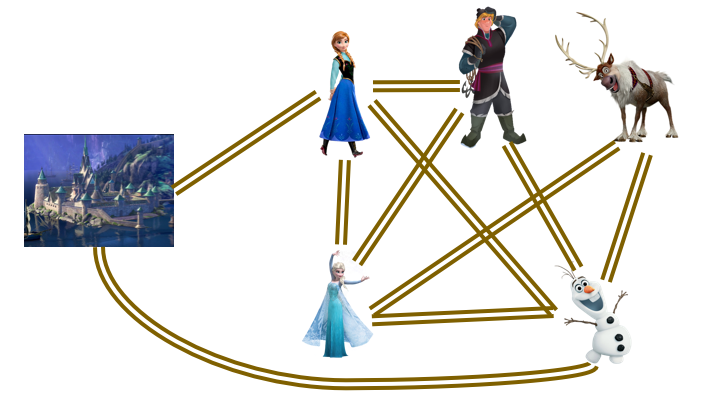 [PowerPoint]
24 September 2016: Ruling Rulers
28 August 2016: Trying Triangles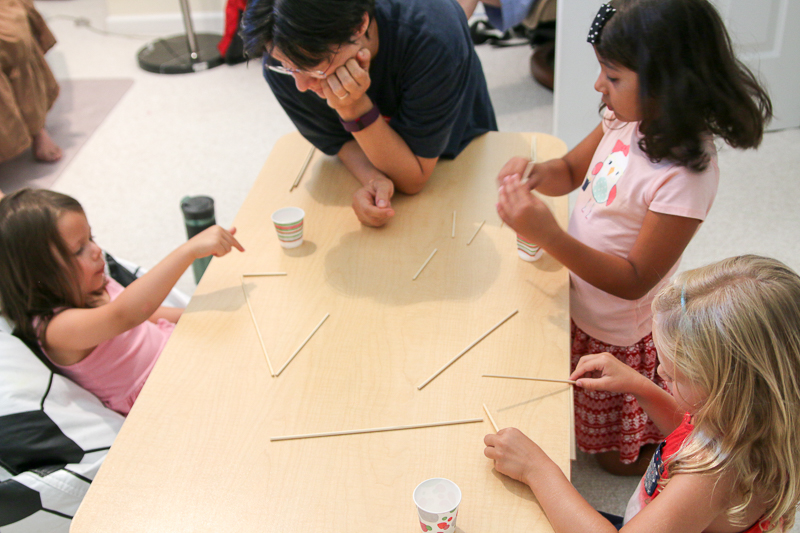 Can you make a triangle with any three sticks? Also, tracing the angles of any triangle to see they make a line!
21 August 2016: Circles and Ellipses
Drawing circles and ellipses with a string around thumbtacks on a board.
24 July 2016: Water Ballistics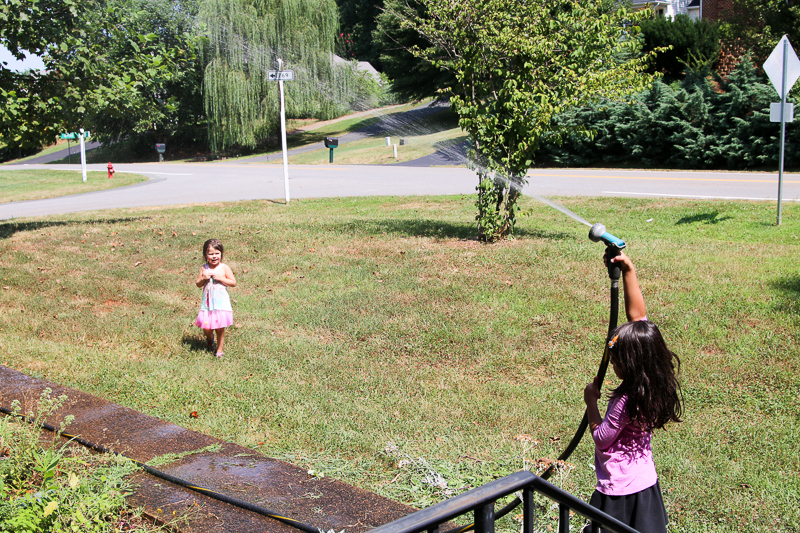 What angle of water shoots the furthest? Who can get Daddy the wettest?
17 July 2016: Shadow Monsters
Inspired by The Gruffalo's Child, we saw who could make the biggest shadows.
9 April 2016: Double Dice Probabilities
26 March 2016: Fibonacci Bunnies!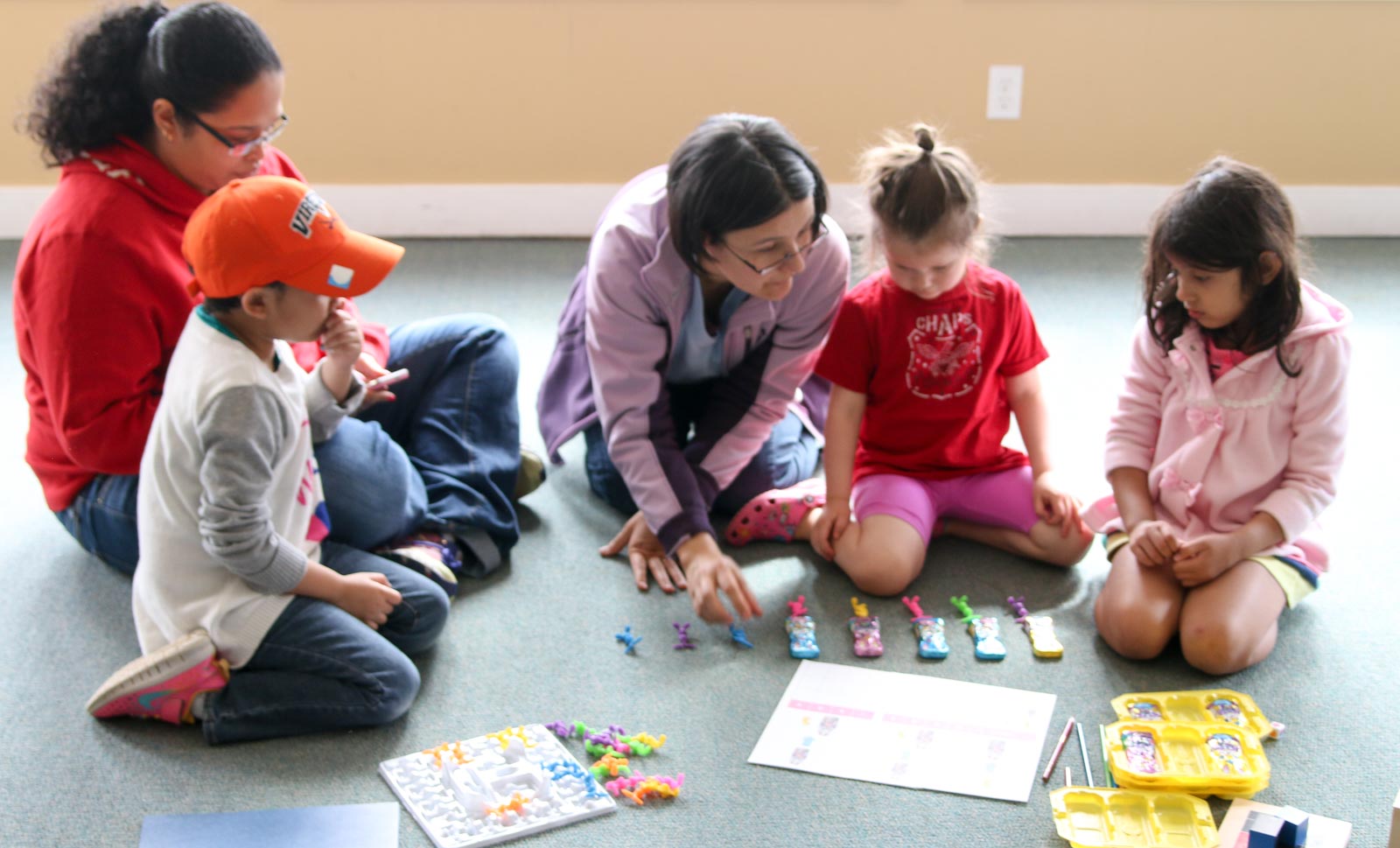 Can't have an Easter weekend meeting without lots of bunnies!
Baby Bunny ⇒ Mommy Bunny
Mommy Bunny ⇒ Mommy Bunny and Baby Bunny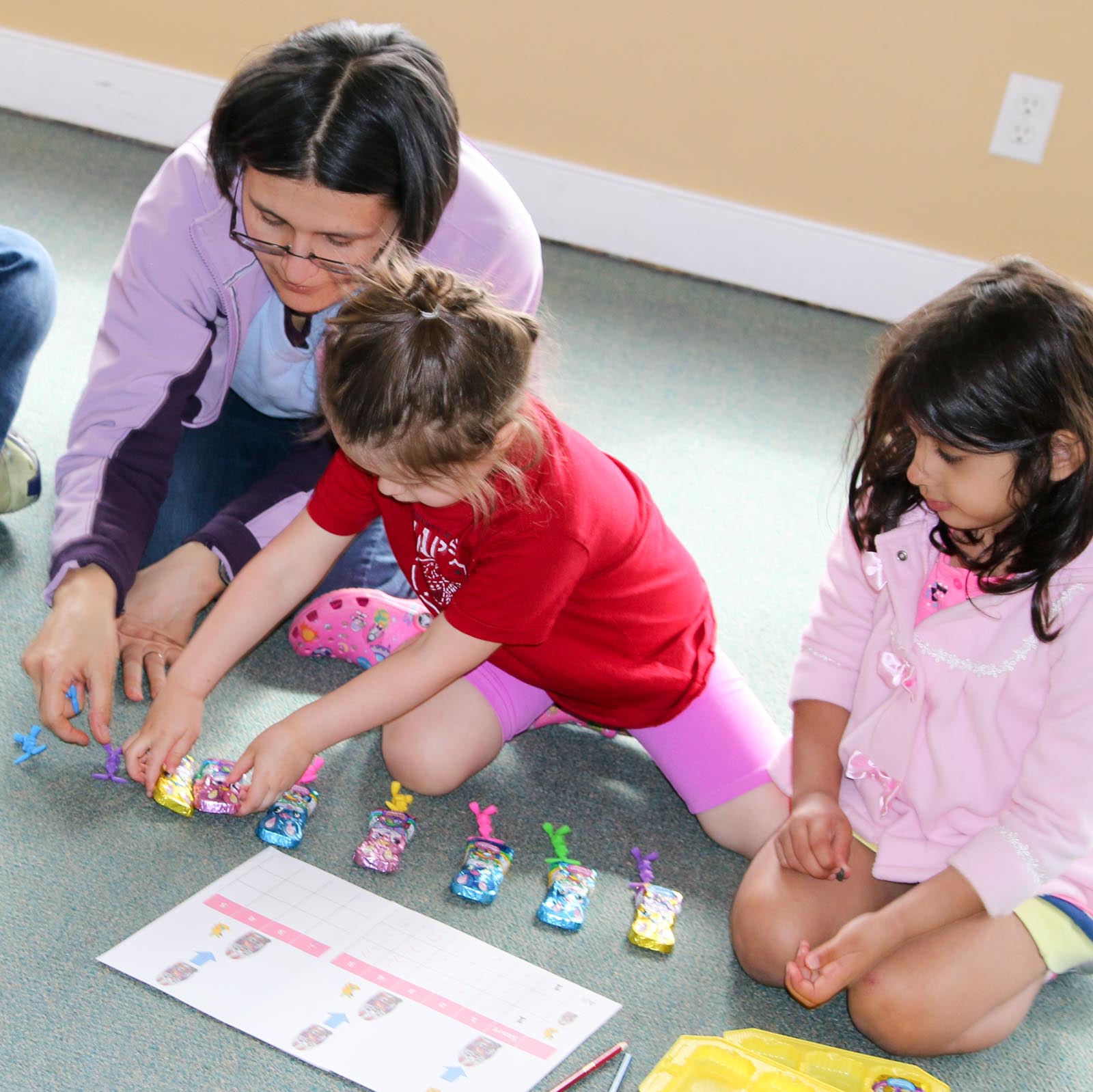 19 March 2016: Set Theory: Unicorns, Pegasi, and Alicorns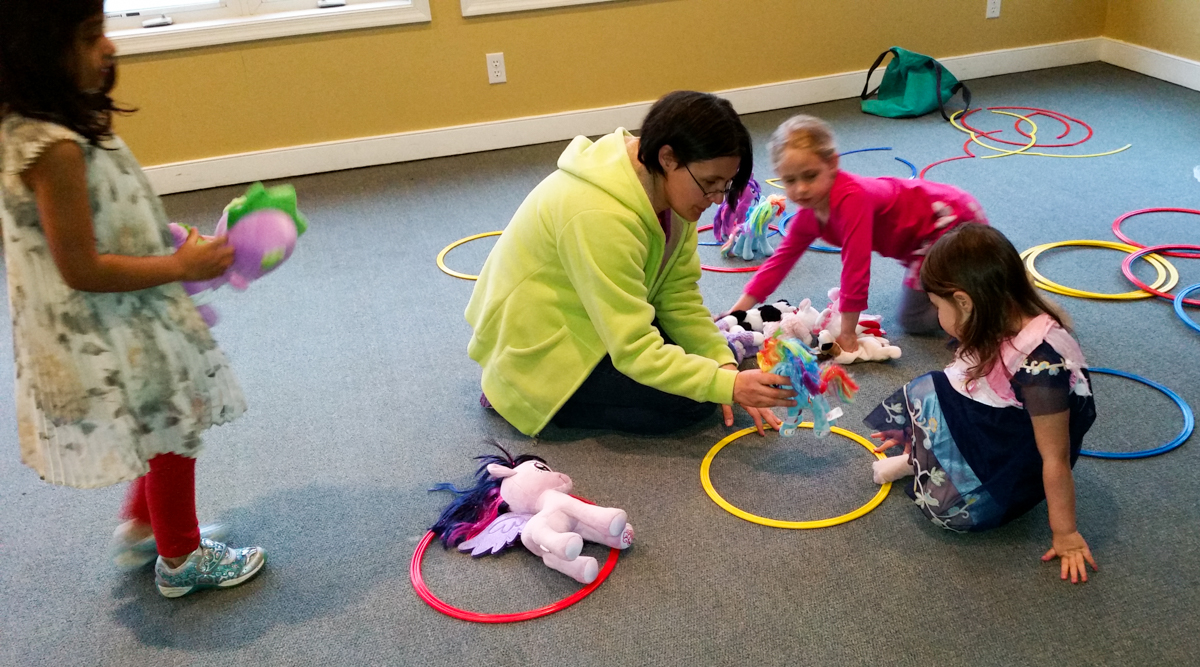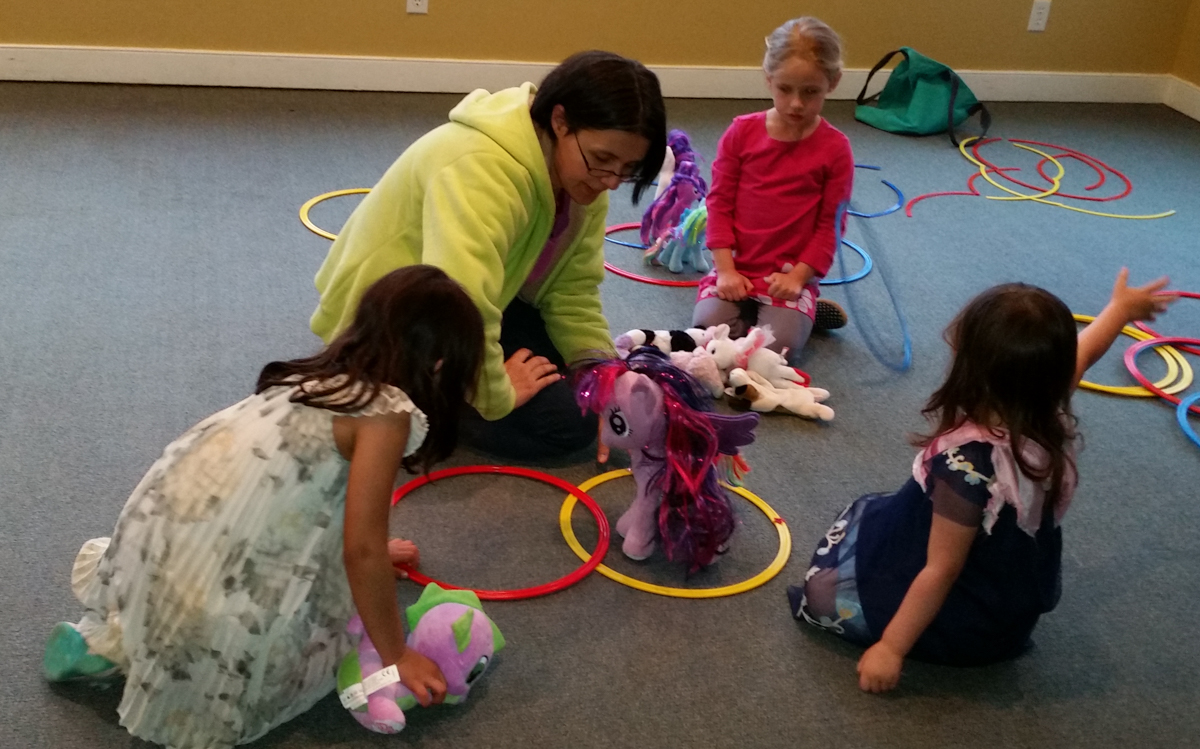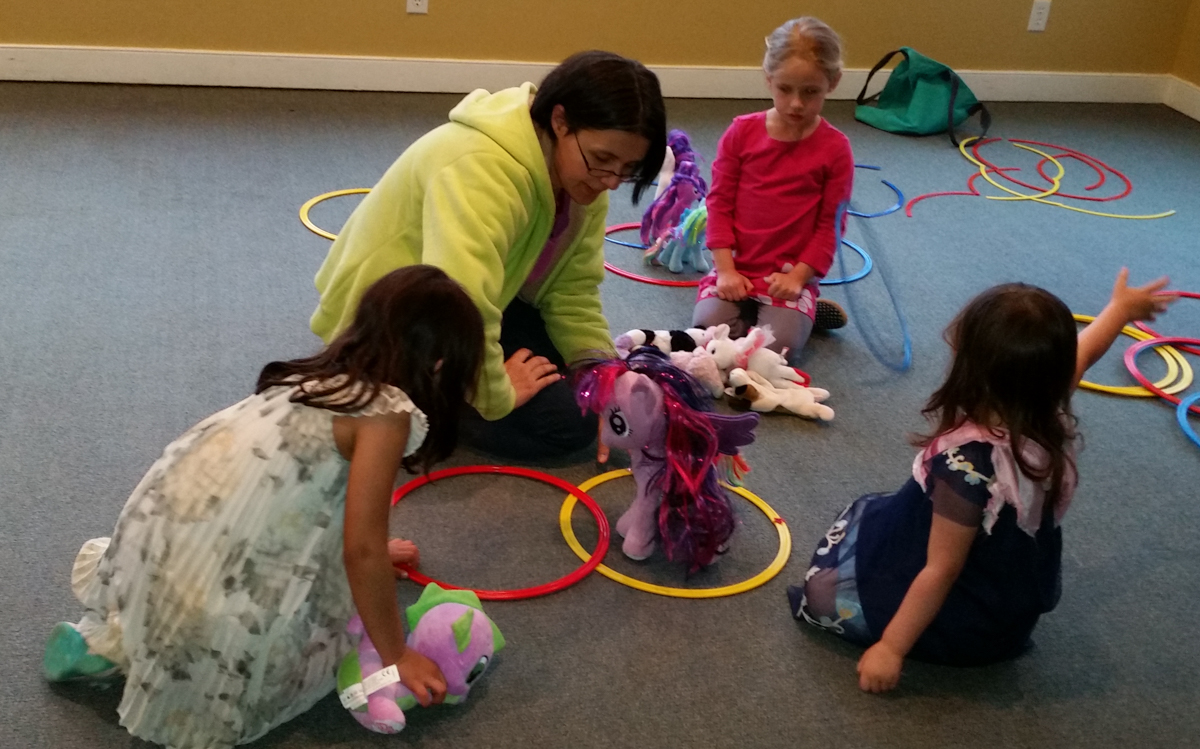 5 March 2016: Transitivity!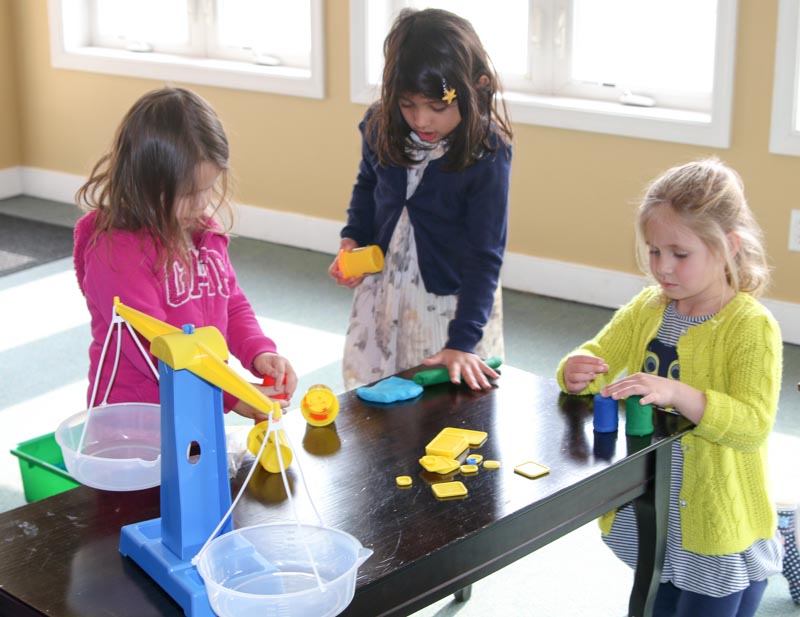 Balancing is transitive!
A = B and B = C means A = C
27 February 2016: Commutativity!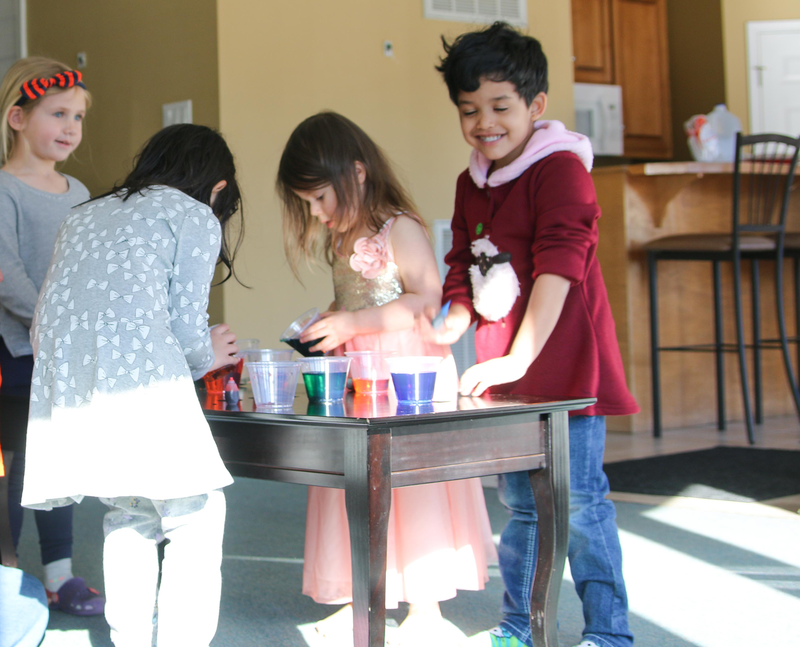 Mixing water colors is commutative! This means we end up with the same color when we mix the same colors, regardless of the order in which they are mixed. Mostly, though, we eventually end up with a murky, greenish-purple color after enough colors are combined.
Red + Blue = Purple = Blue + Red